Description
Intel Denverton-based Atom C3538 Quad-Core CPU
8GB DDR4-2133 SO-DIMM – 30% faster than DDR3
Dual Intel 10-Gigabit Ethernet ports – Supports up to 20 Gbps under Link Aggregation
Dual Realtek 2.5-Gigabit Ethernet ports – Supports up to 5 Gbps under Link Aggregation
Supports 8x 3½" SATA hard drives
Dual M.2 NVMe SSD ports for fast caching
Supports an extra 144 TB with the AS6004U
Thumbscrews for easy M.2 SSD installation
Supports Wake on LAN and Wake on WAN
Efficient cooling design
Best in class three year warranty

---
ASUSTOR Storage with Adobe Creative Cloud
ASUSTOR is an official Adobe Partner for video and audio solutions »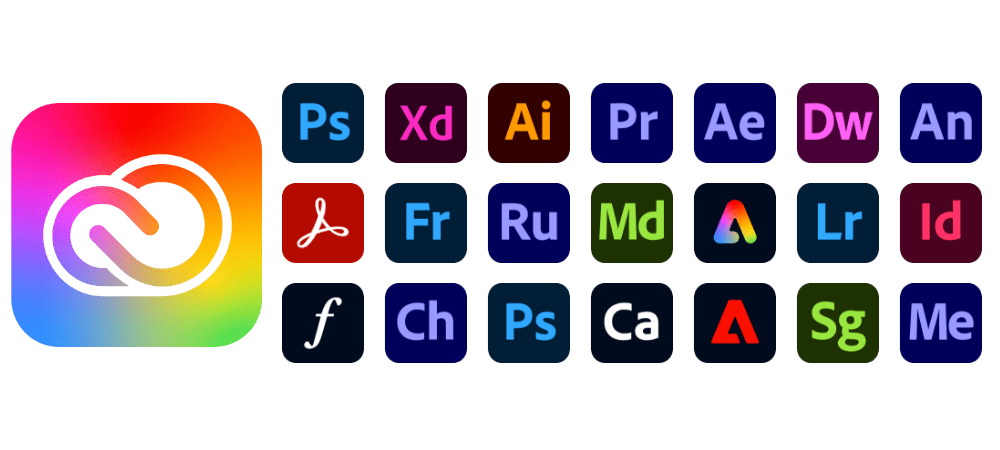 ---
Smallest Enterprise Intel 10-Gigabit NAS.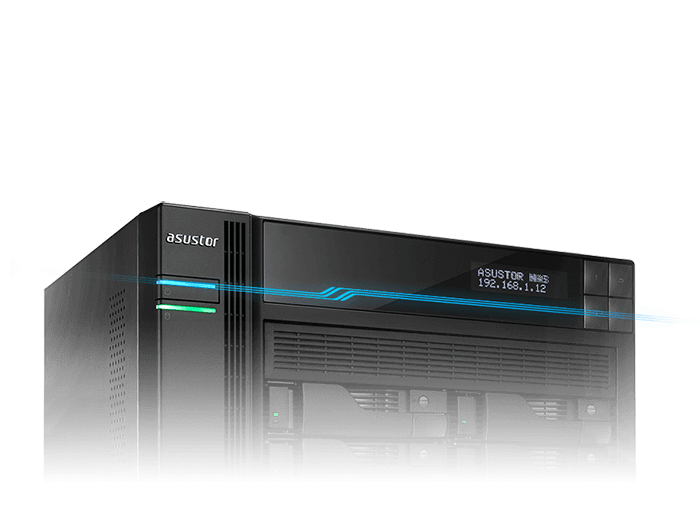 ---
Dual 10 and 2.5 Gigabit ports. Faster than ever.
The all new Lockerstor series of NAS feature dual Intel 10-Gigabit Ethernet ports as well as dual Realtek 2.5-Gigabit Ethernet ports. With a managed switch that supports multiple speeds, take advantage of up to 20 gbps of speed with both 10-Gigabit ports or up to 5 gbps on both 2.5-Gigabit ports.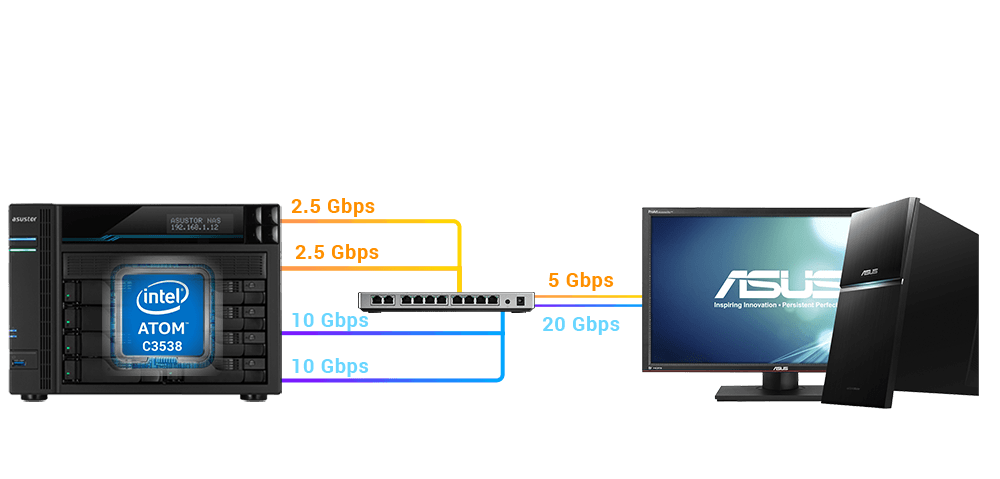 ---
SSD Speeds for Hard Drive Prices – SSD Caching
The recently updated ADM features an updated Linux Kernel and additional performance enhancements. The Lockerstor series introduce M.2 PCIe NVMe SSD caching increasing performance.
1. Lockerstor NVMe SSD caching increases performance by up to 60%.
2. Lockerstor NVMe SSD caching is faster than if all bays were filled with SATA SSDs while remaining cheaper.
With dual 10-Gigabit Ethernet, bottlenecks on NVMe SSDs have been lifted, making the Lockerstor one of the fastest NAS devices ever.
.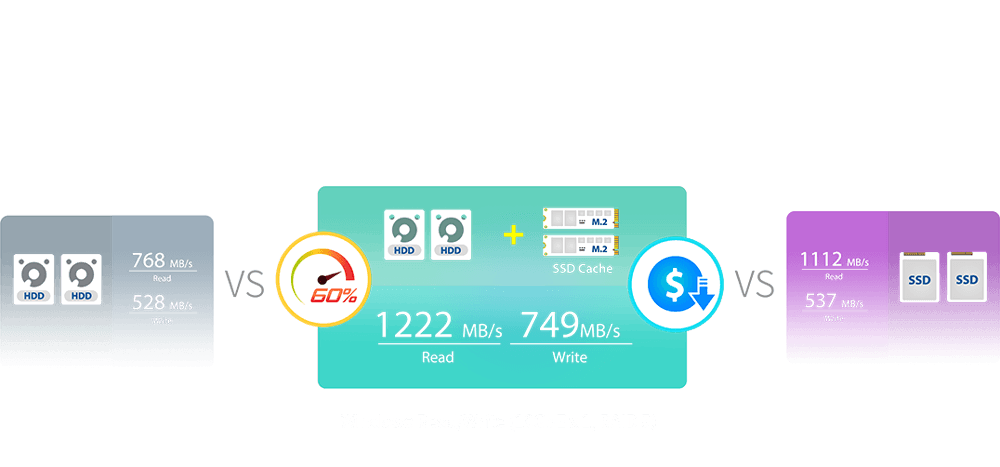 ---
Thumbscrews for easy M.2 SSD installation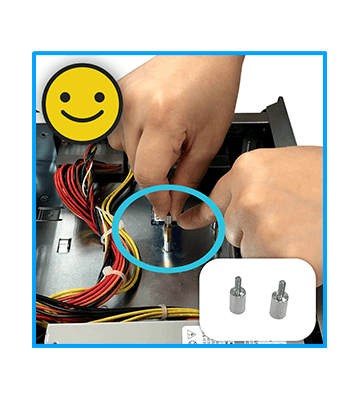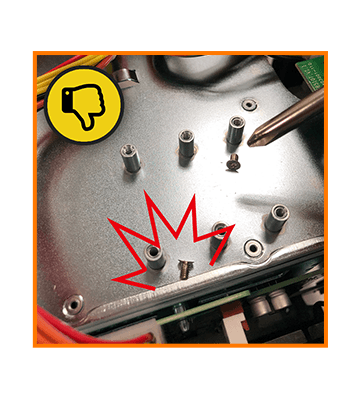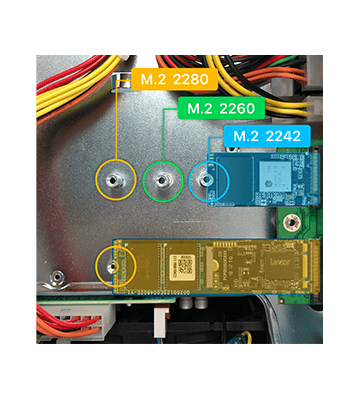 ---
Eight Bays with Flexible M.2 SSD Caching
The AS6508T is a cost-effective large capacity NAS designed for enterprise environments. The AS6508T supports online capacity expansion, allowing for the flexible purchase of enterprise storage equipment. When your budget and storage requirements are smaller, you can purchase a smaller number of hard disks. Additional disks can be purchased as your storage requirements grow. Combined with ASUSTOR's MyArchive storage technology, this allows you to effectively achieve unlimited storage.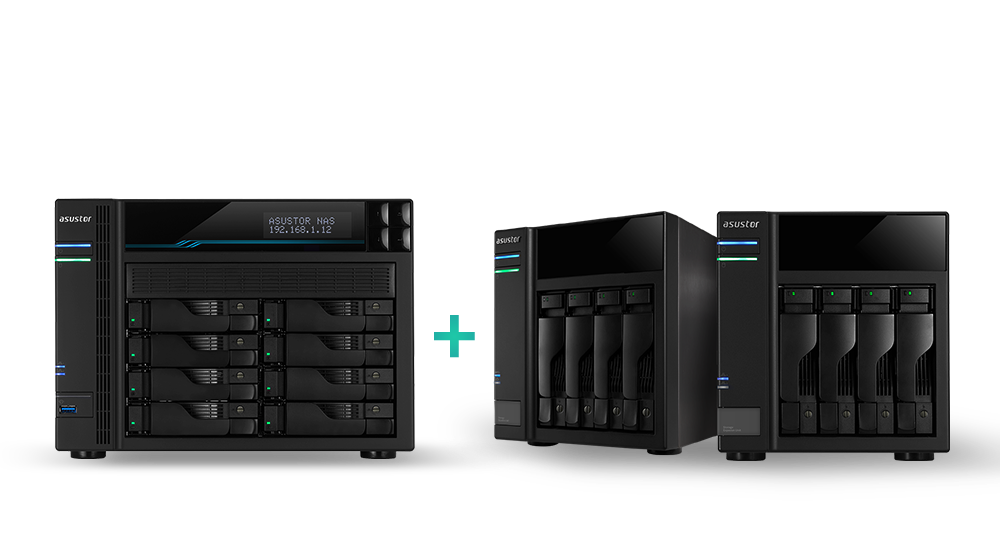 ---
Powerful and high efficient cooling design
The Lockerstor utilizes PWM fans with smart speed controls and heatsinks with push-pin mounting to achieve optimal airflow, enhancing stability and maintaining high performance even under high loads.
The Lockerstor's improved design features improved heatsinks that are taller than previous models to ensure even more efficient cooling and heat dissipation.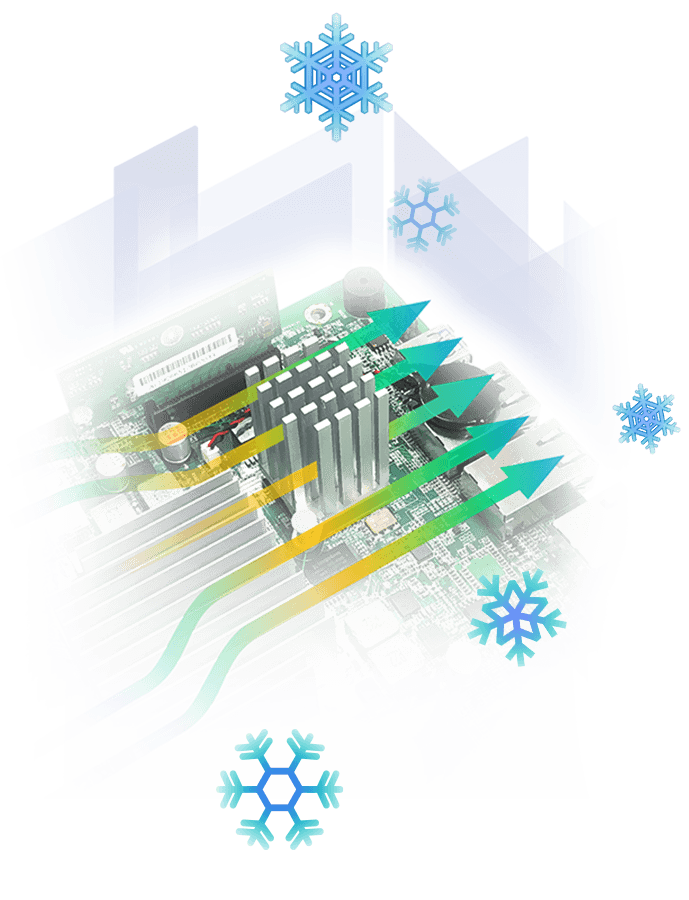 ---
Easily upgrade memory by opening the chassis.
The Lockerstor comes with 8 Gigabytes of DDR4 RAM and can be upgraded up to 32GB. DDR4 RAM provides up to 30% greater performance than DDR3 while also lowering energy requirements by 40%.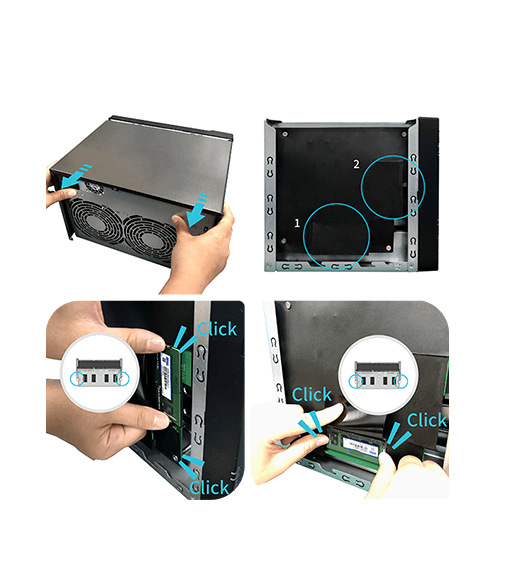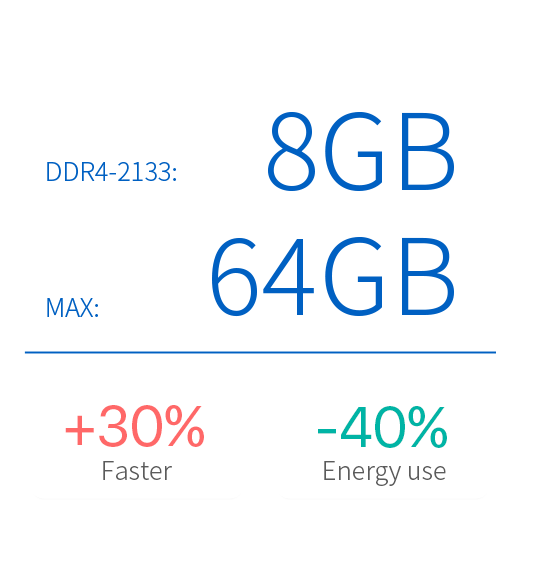 ---
Comprehensive Backup Solutions
ASUSTOR's comprehensive backup solution provides more than twelve backup options, including, but not limited to Amazon S3, Dropbox, Google Drive, and Onedrive. ASUSTOR Backup Plan for Windows as well as Time Machine for macOS provide easy backups for desktop and laptops while MyArchive removable hard drives provide long term storage. Btrfs is now supported and with Snapshot Center, can take snapshots of your information in the event of unintentional modification. Restore previous versions easily with Snapshot Center.