Description
AS6702T The No-Compromises 2.5GbE NAS
Enthusiast-grade NAS with two, four or six bays
Quad-Core 10 nm Intel Celeron N5105 CPU – 31% more performance over Gemini Lake
Superfast 2.5-Gigabit Ethernet ports
Flexible PCIe slot for M.2 SSDs
Supports PCIe 3.0 SSDs for up to twice the performance of PCIe 2.0.
Uses DDR4-2933 with 40% more performance
USB 3.2 Gen2 ports – 10Gbps speed
Enjoy, download, upload and stream content with 4K transcoding
Increased ventilation for SSDs
Supports Wake on LAN and Wake on WAN
---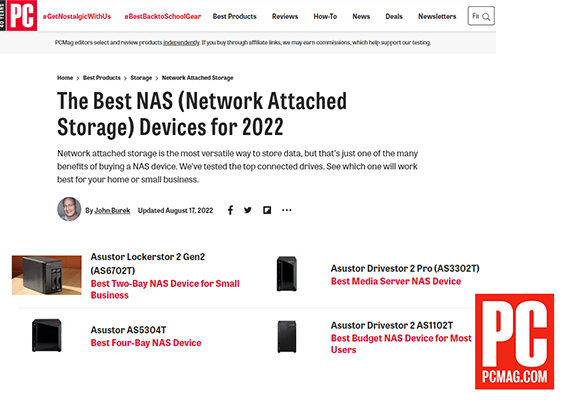 "The Best NAS (Network Attached Storage) Devices for 2021 & 2022"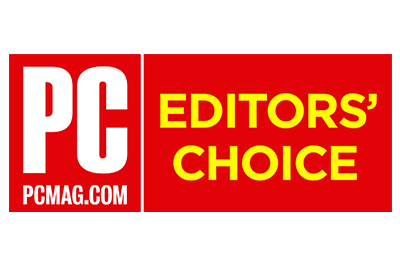 Editors' Choice
---
Four M.2 Slots – Have Your Cake and Eat it Too
The Lockerstor Gen2 series of NAS devices come with four M.2 slots for caching or storage or both. Either use all slots for one purpose or mix and match depending on your needs.
Four M.2 SSD slots bring a number of custom scenarios to your NAS when it comes to accelerating your storage.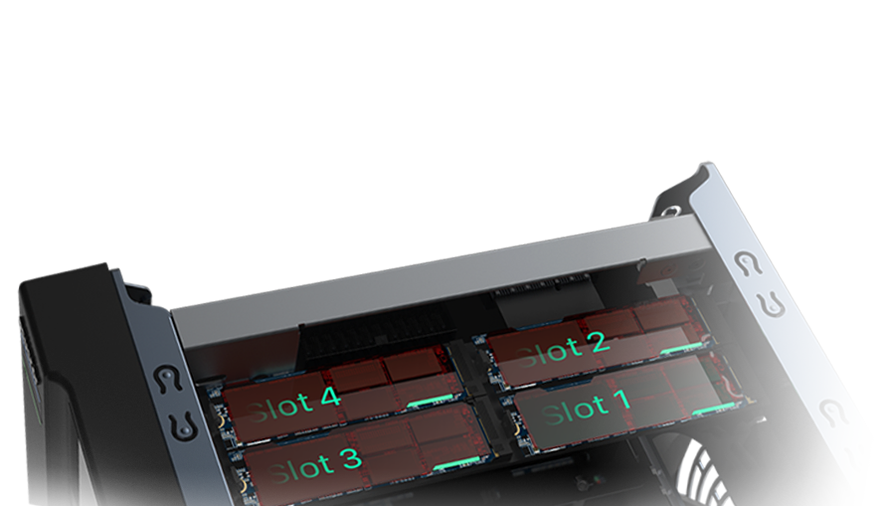 ---
Keeping Cool
With up to four SSDs, a considerable amount of heat can be generated. With extra ventilation, the Lockerstor Gen2 ensures that all components in your NAS receive cooling..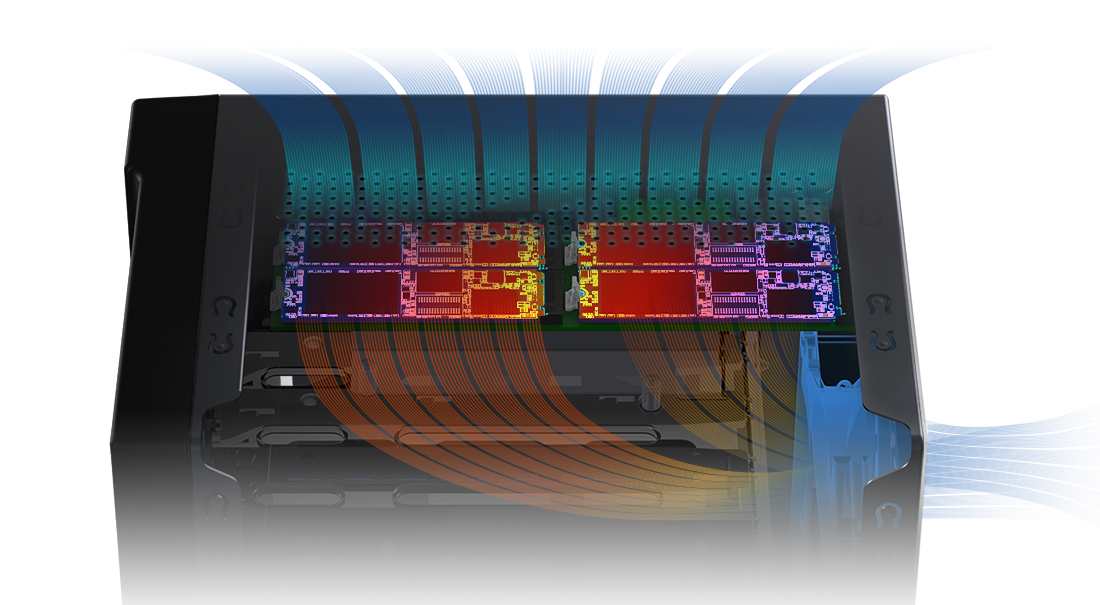 ---
Tool-Free M.2 SSD Installation
Uses latches instead of screws for easier installation.

---
2.5 + 2.5 = Extreme Speeds
The Lockerstor Gen2 has two 2.5GbE ports which more than doubles the performance of Gigabit Ethernet devices. But that's not all, with the recent introduction of support for SMB Multichannel, your NAS will be able to combine the speed of multiple Ethernet ports for speeds way beyond 2.5-Gigabit Ethernet.