Description
Realtek RTD1296 Quad-Core 1.4 GHz CPU
Uses 1 GB DDR4 – 40% more efficient
Superfast 2.5-Gigabit Ethernet
Enjoy, download, upload and stream content with 4K transcoding.
Supports Wake on LAN and Wake on WAN
New Rose Gold logo
Tool-free installation
---
All New Hardware – Same Great Case
2.5-Gigabit Ethernet – More than twice the performance of Gigabit
Realtek RTD1296 Quad-Core CPU at 1.4Ghz
DDR4 RAM – 40% more efficient
High performance, 4K decoding
Supports Wake on LAN and Wake on WAN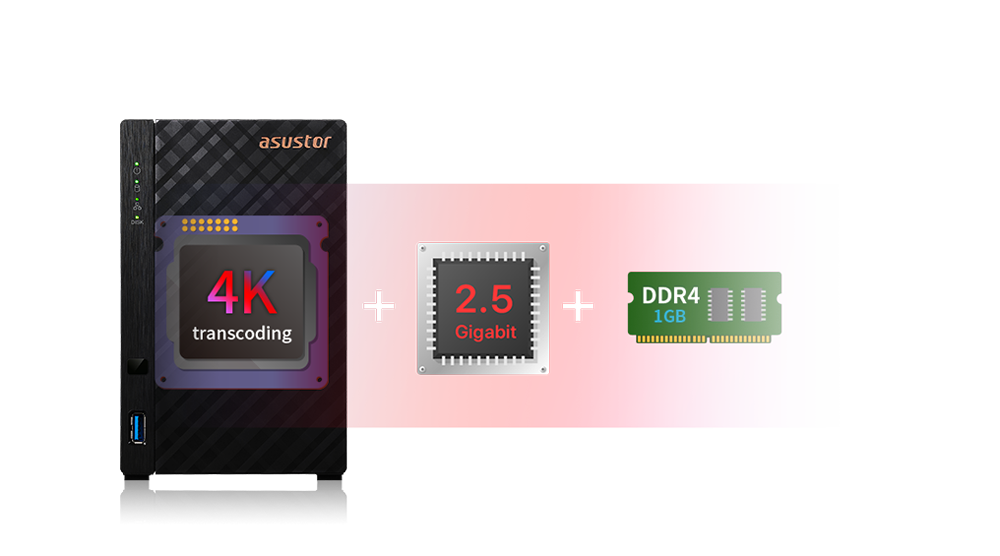 ---
Brand-New ADM 4.0
ADM 4.0 is here and brings a whole host of intuitive design changes to ADM OS. The upgraded UI brings a new aesthetically-pleasing dark mode that helps to save and preserve OLED displays. ADM 4.0 introduces a new login page that contains a variety of customizable elements, a more convenient and easier-to-use quick search feature and new custom themes. Under the hood, ADM 4.0 brings improvements to performance, compatibility and security as the new version of OpenSSL plugs vulnerabilities found in previous versions, increasing security while efficiency improvements bring better performance.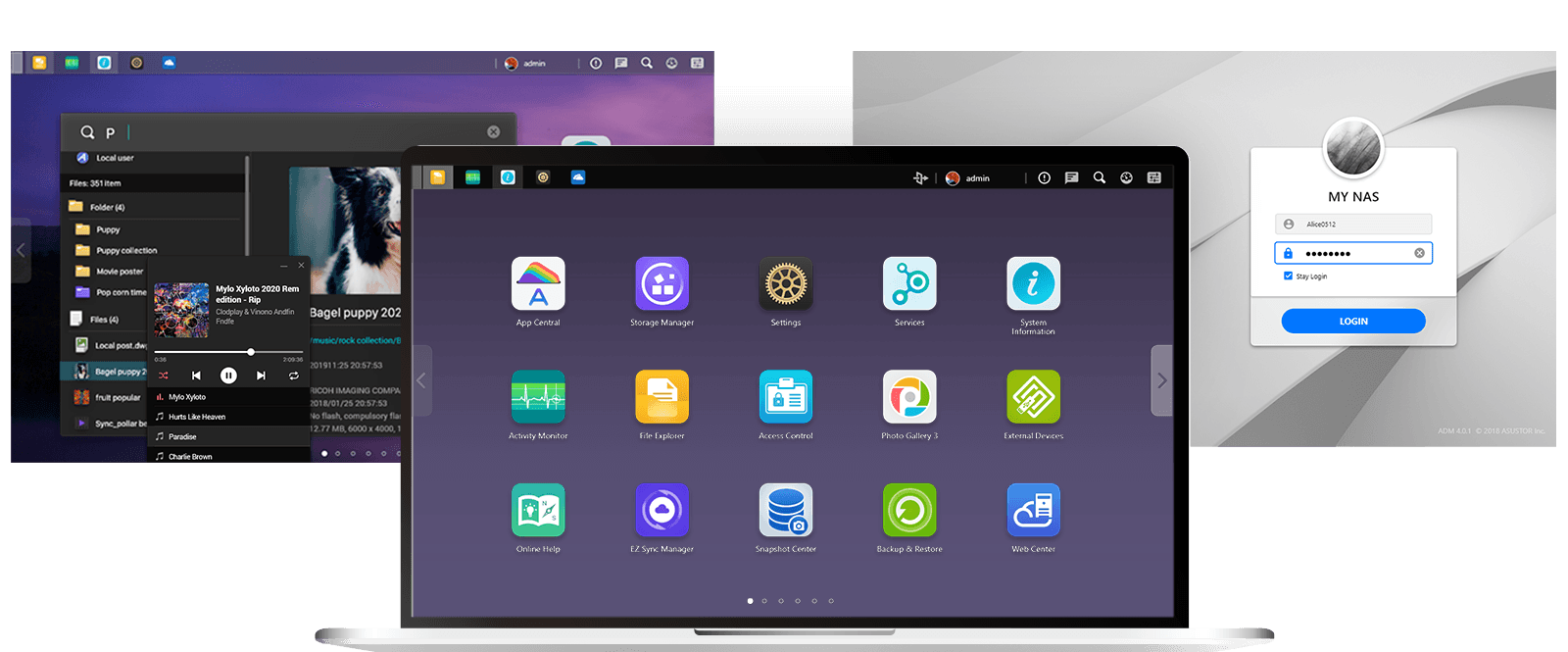 ---
Rose Gold Coloring
The all-new Rose Gold Logo is elegant and distinct, enabling easy distinction between ASUSTOR NAS models.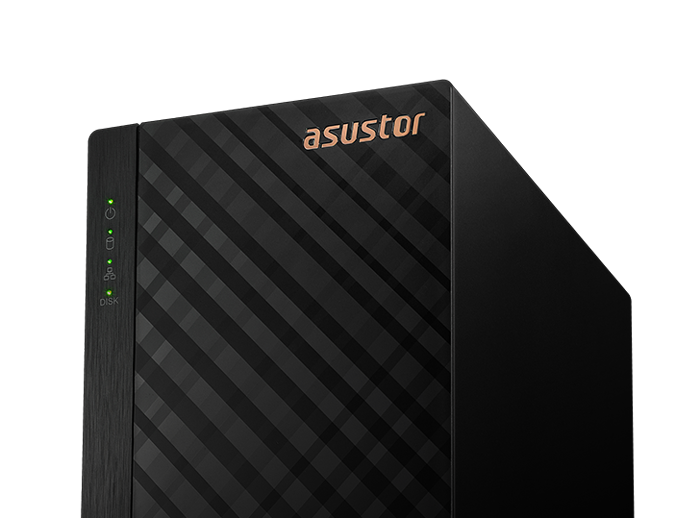 ---
Toolless installation
The sliding cover design found on the Drivestor makes opening your NAS easy. The inner hard drive rails and outer cover all use thumb screws making hard drive installation simple and easy without tools.