Description
Dengan Layar Besar
XP-Pen Artist 22R Pro hadir dengan layar 21,5 inci yang sangat besar dan menampilkan resolusi 1080p, memungkinkan Anda menggambar, mendesain, memodelkan, dan berkreasi langsung ke permukaan 22R Pro, memungkinkan Anda untuk membuat ide kreatif baru.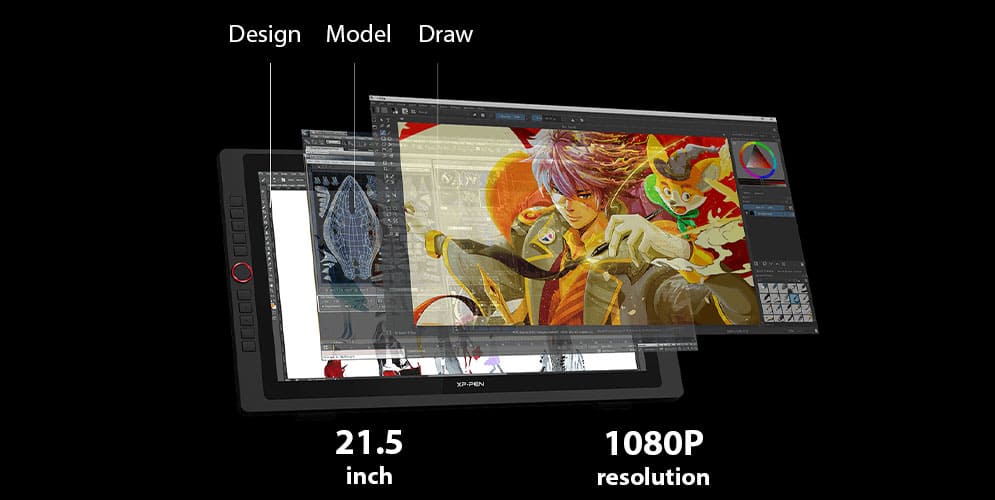 Mendukung Koneksi USB-C
Artist 22R Pro adalah tampilan grafis pertama yang mendukung koneksi USB-C ke USB-C, memungkinkan Anda menghubungkan iMac/Mac Book Pro dan komputer Windows lainnya secara langsung yang mendukung input USB-C ke 22R Pro tanpa menggunakan USB-C. C ke HDMI & adaptor USB.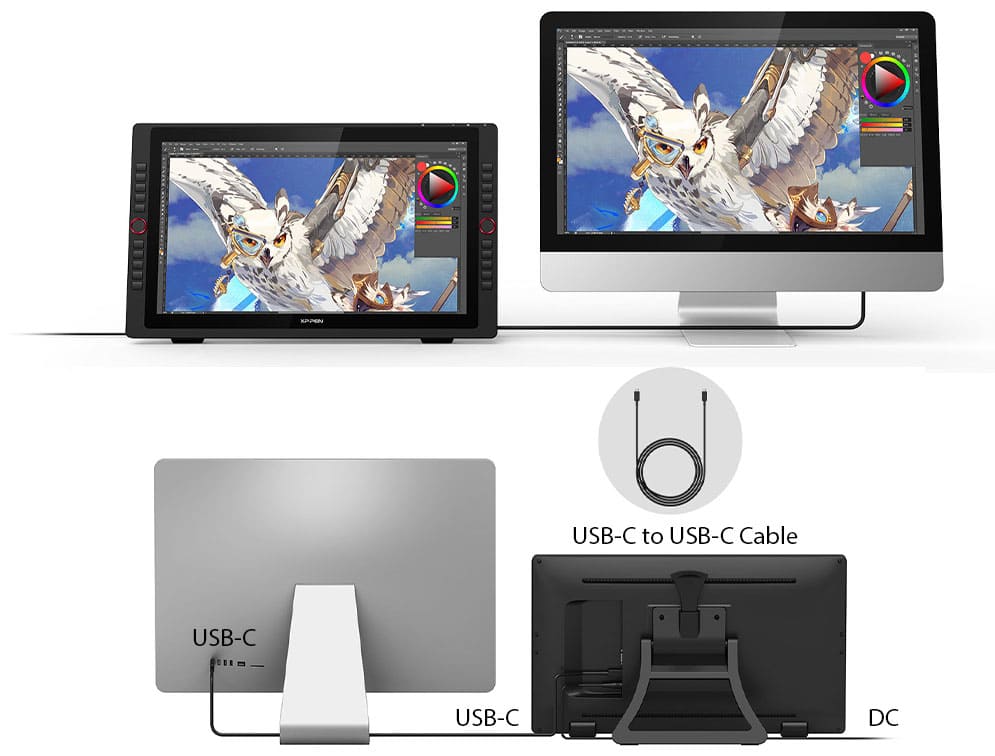 Kursor yang Presisi
Dengan menerapkan inovasi dan teknologi terbaru, 22R Pro memungkinkan Anda menggambar dengan posisi kursor yang lebih presisi bahkan di keempat sudut untuk pengalaman menggambar yang lebih baik.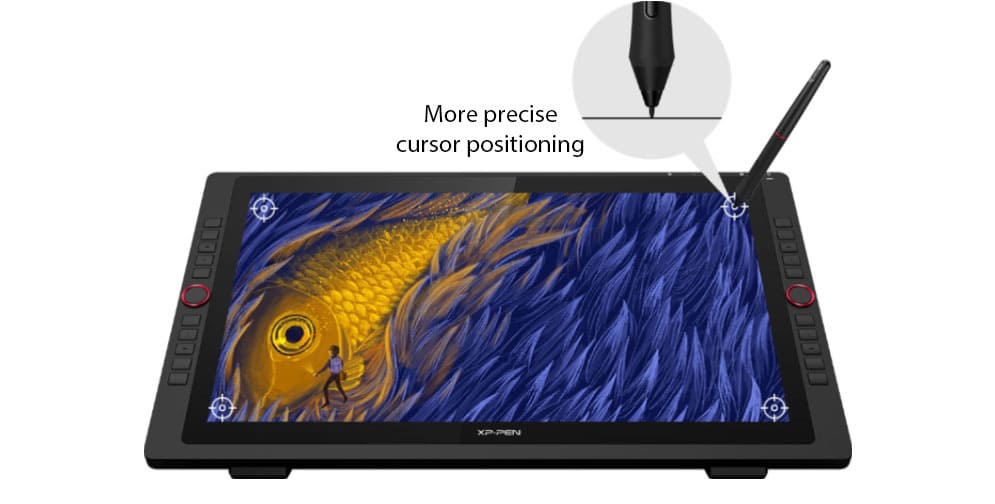 XP-Pen Artist 22R Pro memiliki dua roda panggil merah yang mudah dikendalikan dan 20 tombol pintas yang dapat disesuaikan yang ditempatkan dengan nyaman di kedua sisi, membuatnya sama-sama dapat diakses oleh pengguna tangan kiri dan kanan.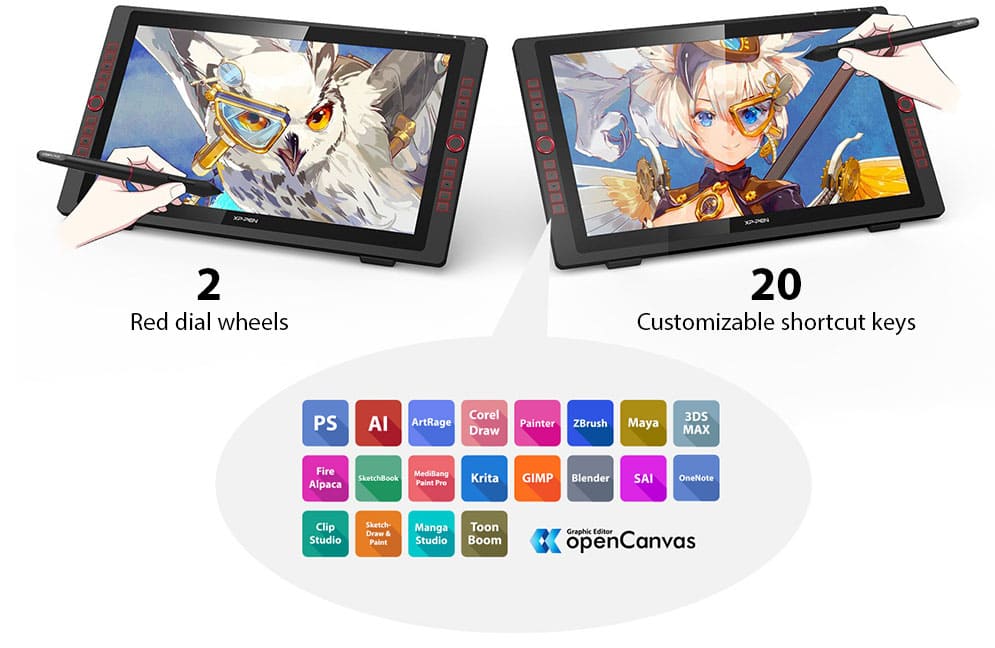 Performa Unggulan
Layar FHD 21,5 inci memasangkan akurasi warna luar biasa 88% NTSC (Adobe® RGB≧90%,sRGB≧120%), menambahkan kecemerlangan pada kreasi Anda dengan detail yang lebih indah dan warna-warna cerah.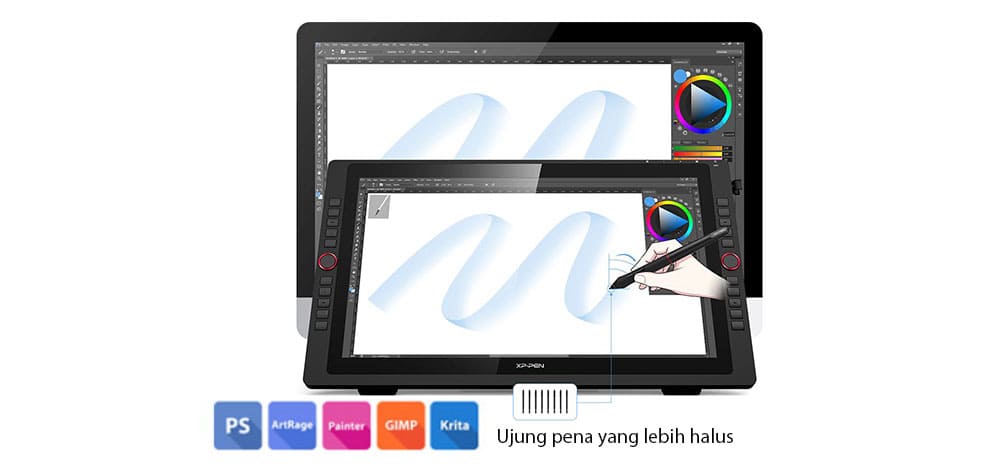 Multifungsi dan Mudah Digunakan
Artist 22R Pro dilengkapi dengan USB Hub yang dapat digunakan untuk menghubungkan mouse atau perangkat lain. Dan tombol sensitif sentuhan dirancang khusus untuk menghindari lengket seperti yang sering dilakukan tombol mekanis.
Klik untuk melihat kompatibilitas perangkat keras untuk antarmuka USB-C.
You can also connect the 22R Pro to your computer via the included HDMI/VGA cable,USB-A to USB-C Cable and power adapter.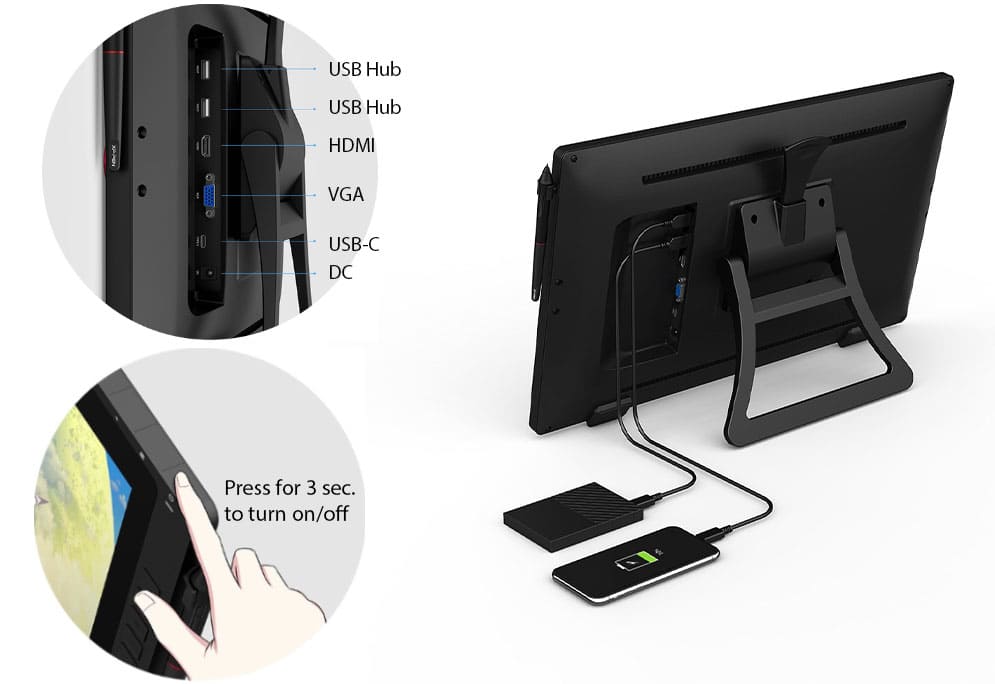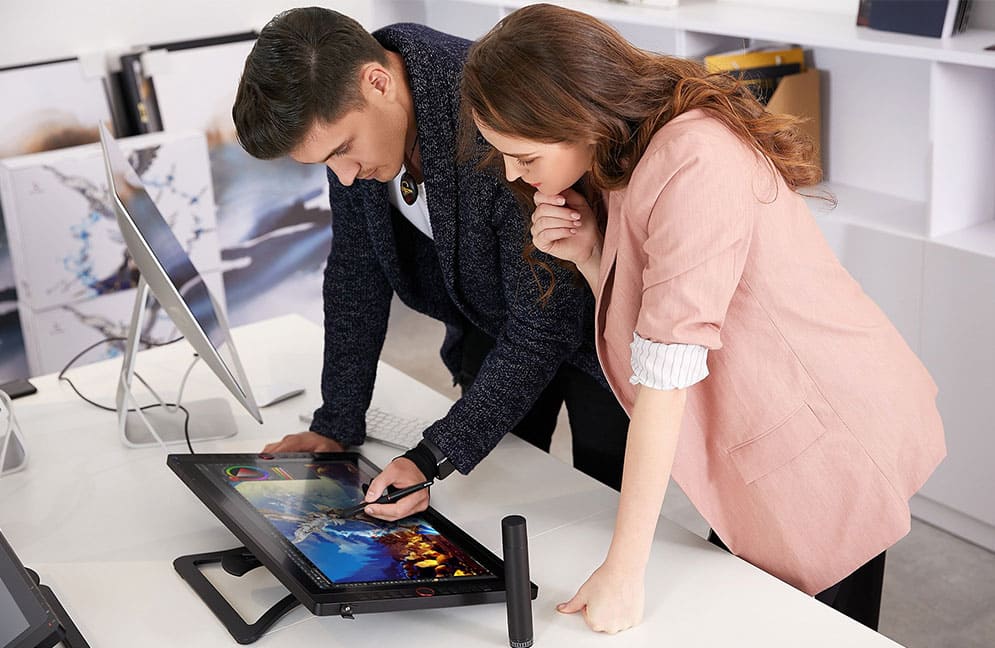 Aksesoris Yang Lengkap
XP-Pen Artist 22R Pro hadir dengan film pelindung untuk membantu melindungi layar Anda dan mengurangi silau sekaligus menjaga layar Anda tetap tajam dan jernih bahkan cahaya terang, sementara tempat pena menjaga pena dan ujung pena Anda tetap aman dan berfungsi ganda sebagai dudukan pena atau pena pemegang.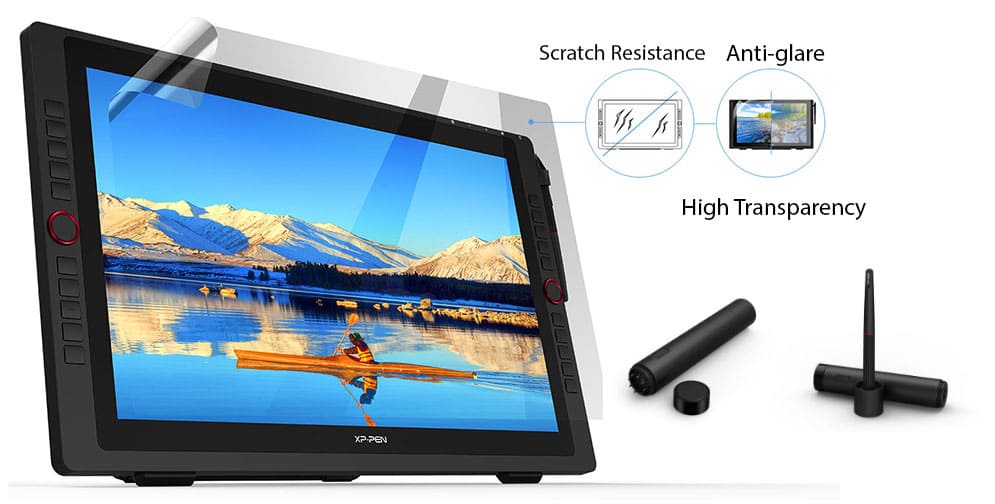 Kompatibel
XP-Pen Artist 22R Pro mendukung Windows 7 (atau lebih baru), Chrome OS 88 (atau lebih baru), Linux (Versi detail), Mac OS X® 10.10 dan lebih tinggi. Kompatibel dengan perangkat lunak seni digital populer seperti Adobe® Photoshop®, Illustrator®, SAI®, CDR®, GIMP®, Krita®, Medibang®, Fire Alpaca®, Blender® 3D dan banyak lagi.