Description
Mudah Digunakan Sangat Cocok Untuk Pemula
Layar super-portabel dengan area tampilan 11,5 Inci, ditempatkan dengan nyaman di atas meja Anda atau di mana saja sesuka Anda.

Akses Mudah
Artist 12 memiliki 6 tombol pintas praktis dengan bantalan sentuh yang ramping. Setiap tombol pintasan dapat dikustomisasi sesuai kebutuhan agar sesuai dengan alat pilihan Anda sementara bilah sentuh Anda dapat diprogram untuk memperbesar dan memperkecil kanvas, menggulir ke atas dan ke bawah, dan banyak lagi.

Visual Yang Menakjubkan
Resolusi layar 1920×1080 HD dipasangkan dengan 72% NTSC Color Gamut dan sudut pandang 178°, menghadirkan gambar yang hidup, warna-warna cerah, dan detail ekstrem untuk visual karya seni Anda yang menakjubkan.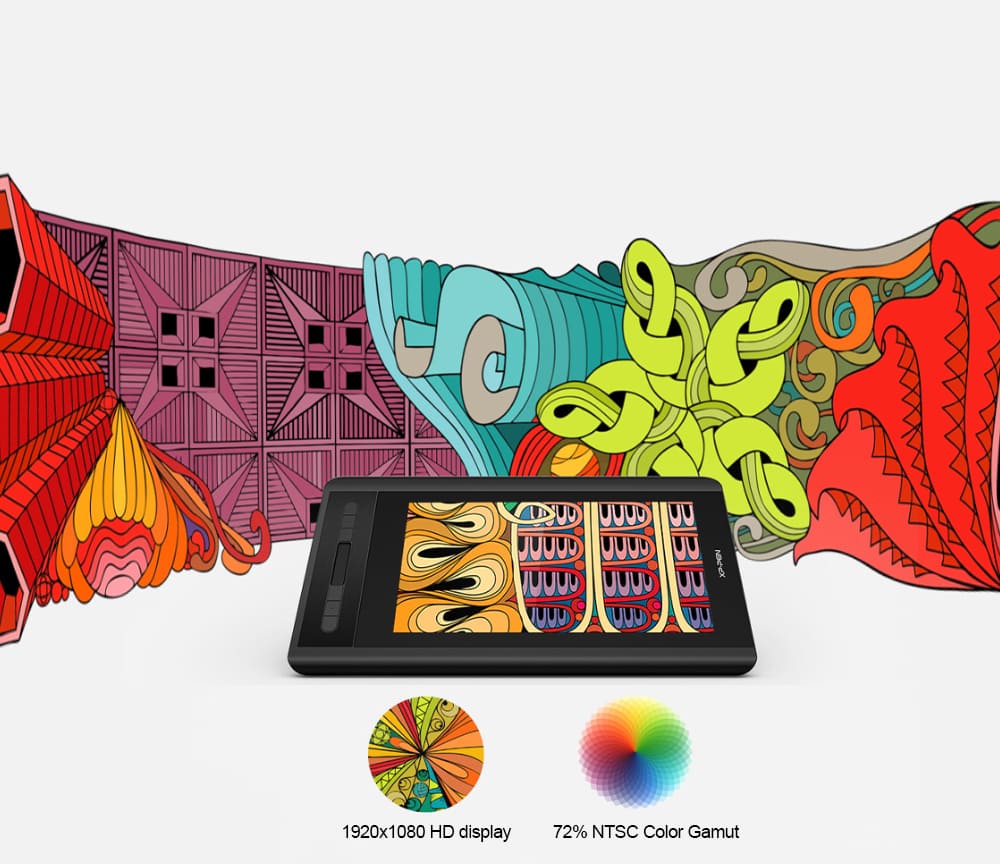 Pena canggih, seperti pensil tradisional!
Stylus P06 menampilkan desain heksagonal yang unik, pegangan lem fleksibel yang tidak licin & bebas paku, ujung pena transparan sebagian, dan penghapus di ujungnya! Memberikan pengertian teknis, efisiensi tinggi, dengan pegangan yang modis dan nyaman!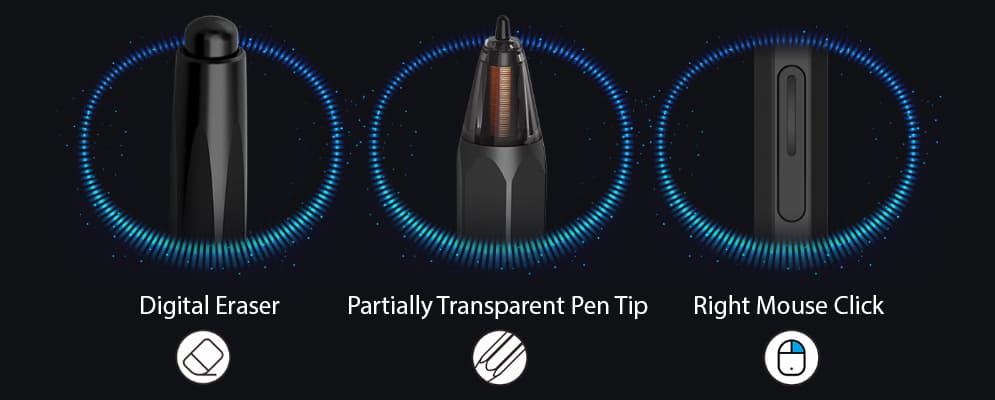 Kinerja Yang Meningkatkan
Mampu mencapai 8192 tingkat sensitivitas tekanan, memberi Anda akurasi yang tepat untuk menggambar dan melukis secara alami dengan kinerja yang halus dan disempurnakan.

Lapisan anti-reflektif sangat mengurangi silau untuk perlindungan mata. Membuat layar Anda terlihat jernih dan indah, meskipun terang.

Fleksibilitas dan Kompatibilitas
Supports Windows 7 (or later), Linux (Detailed versions), MAC OS X® 10.10 and higher. Compatible with popular digital art software such as Adobe® Photoshop®, Illustrator®, SAI®, CDR®, and more.