Description

TechRadar Pro Picks Award Winner for CES 2023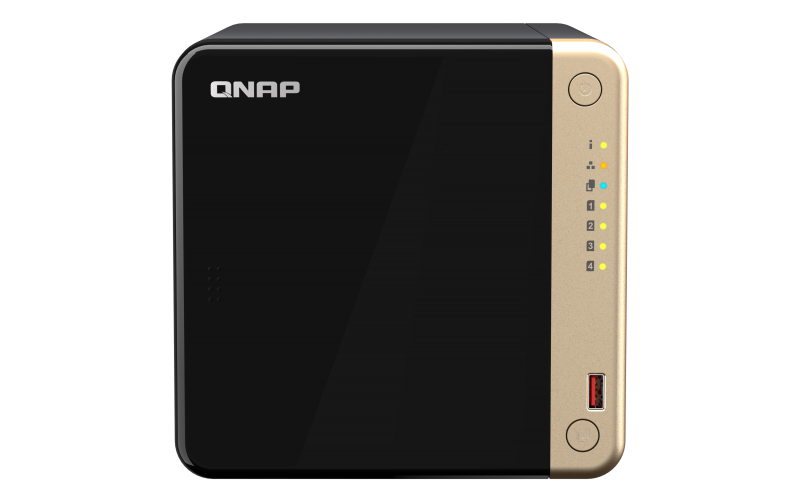 2.5GbE NAS is a must

 in 2023

With increasing availability on switches, motherboards, and laptops, 2023 is the year of 2.5GbE. The 2.5GbE TS-464 NAS is as fast as a single-port 10GbE NAS. By setting port trunking with the two built-in 2.5GbE (2.5G/1G/100M) ports to unleash network potential and increase fault tolerance, TS-464 delivers up to 589 MB/s transfer speeds.

Learn More: QNAP 2.5GbE solution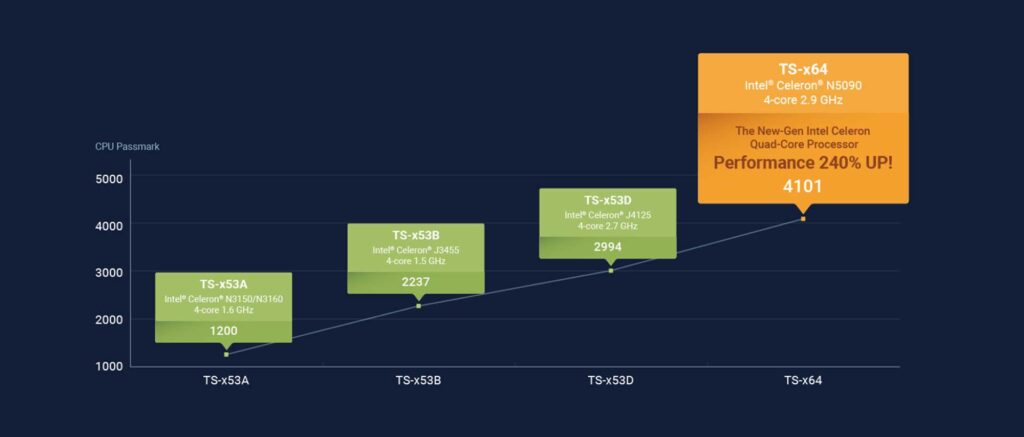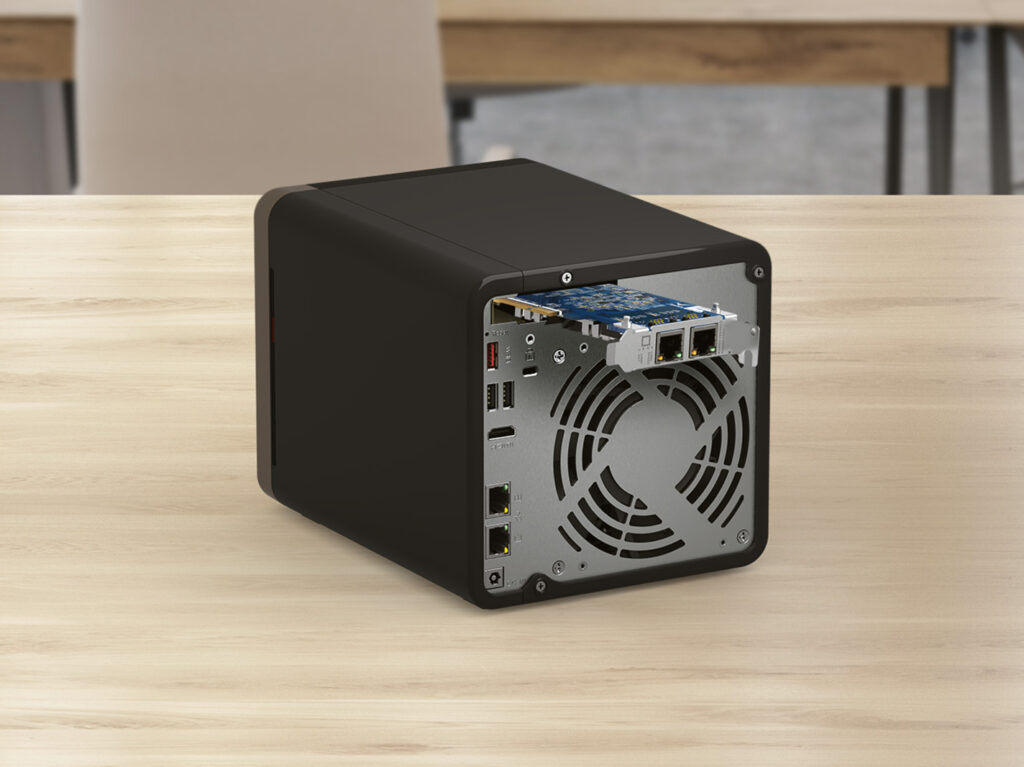 Upgrade to dual-port 10GbE with a PCIe network card
With a superior hardware design, you can install a dual-port 10GbE network card QXG-10G2TB in the TS-464. Combining 10GbE networking, quad-core processor, and M.2 SSD caching, the TS-464 unleashes its full performance potential.
Expand storage capacity up to 16 hard drives
TS-464 supports a storage capacity of up to 66 TB by installing four 3.5-inch 22 TB hard drives in RAID 5. By connecting a TL-D1600S QNAP storage expansion unit, you can add an additional twelve hard drives to the TS-464 to achieve up to 280TB storage space to meet growing storage requirements.
Storage capacity up to 66 TB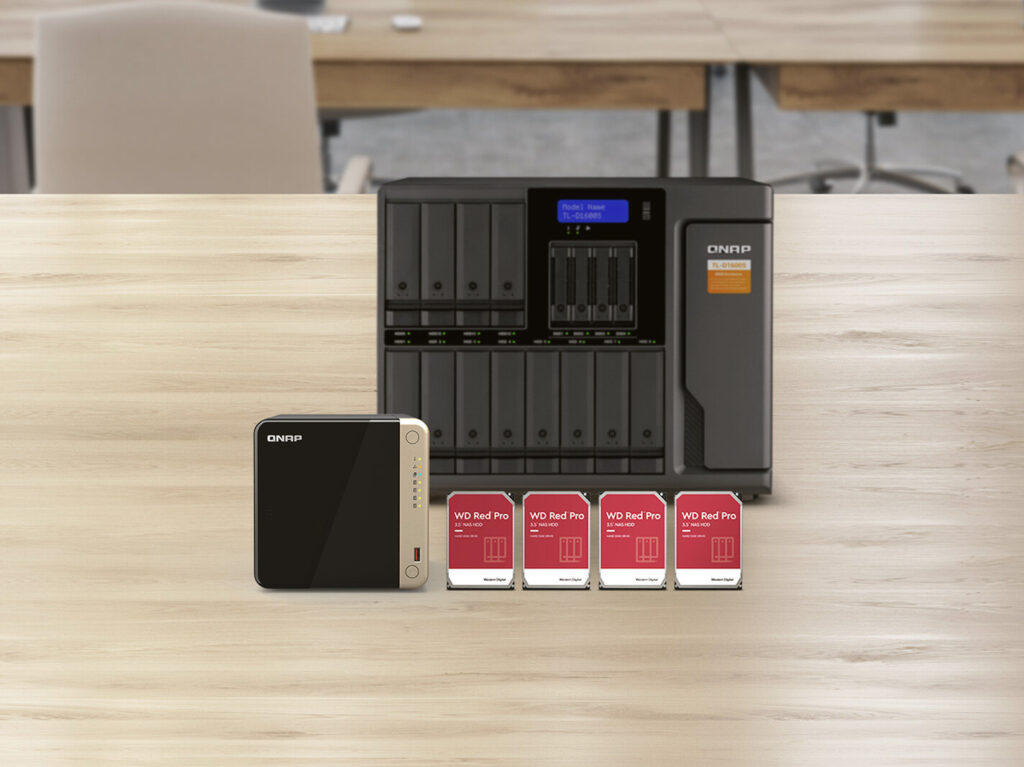 Accelerate AI–powered image recognition and caching with TPU and PCIe expansion
TS-464 has two M.2 PCIe Gen 3 slots for installing NVMe SSD (including Apacer®, Micron®, Seagate®, WD®, and more) or Edge TPU.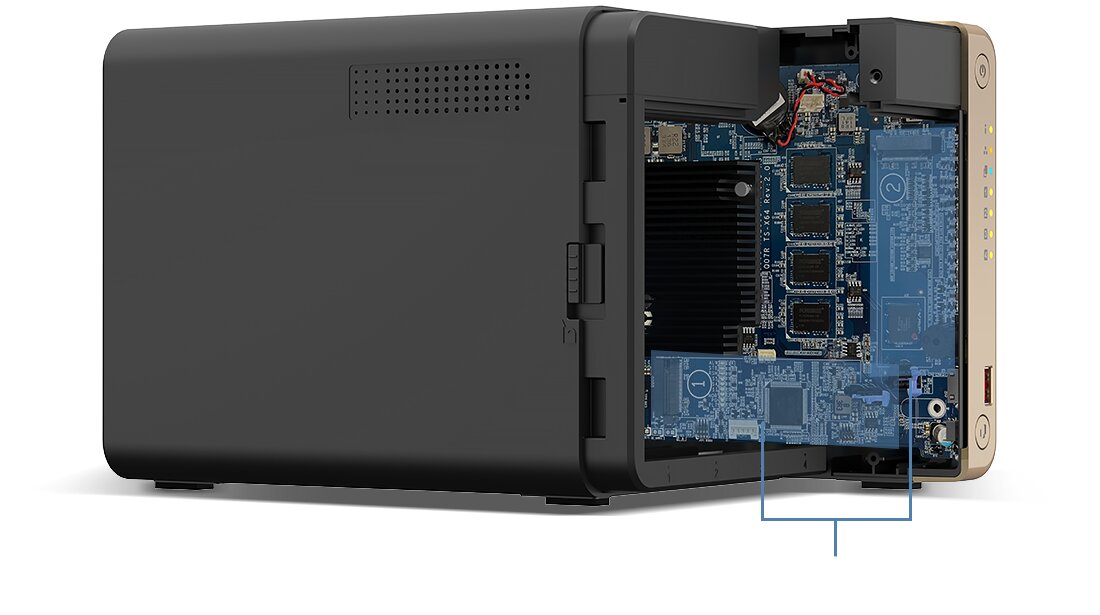 One Touch Copy backup with USB 3.2 Gen 2
TS-464 provides two 10Gbps USB 3.2 Gen 2 ports for faster file transfer to/from USB 3.2 Gen 2 devices. The One Touch Copy button also allows you to back up the contents of USB devices to the TS-464 with a single button press.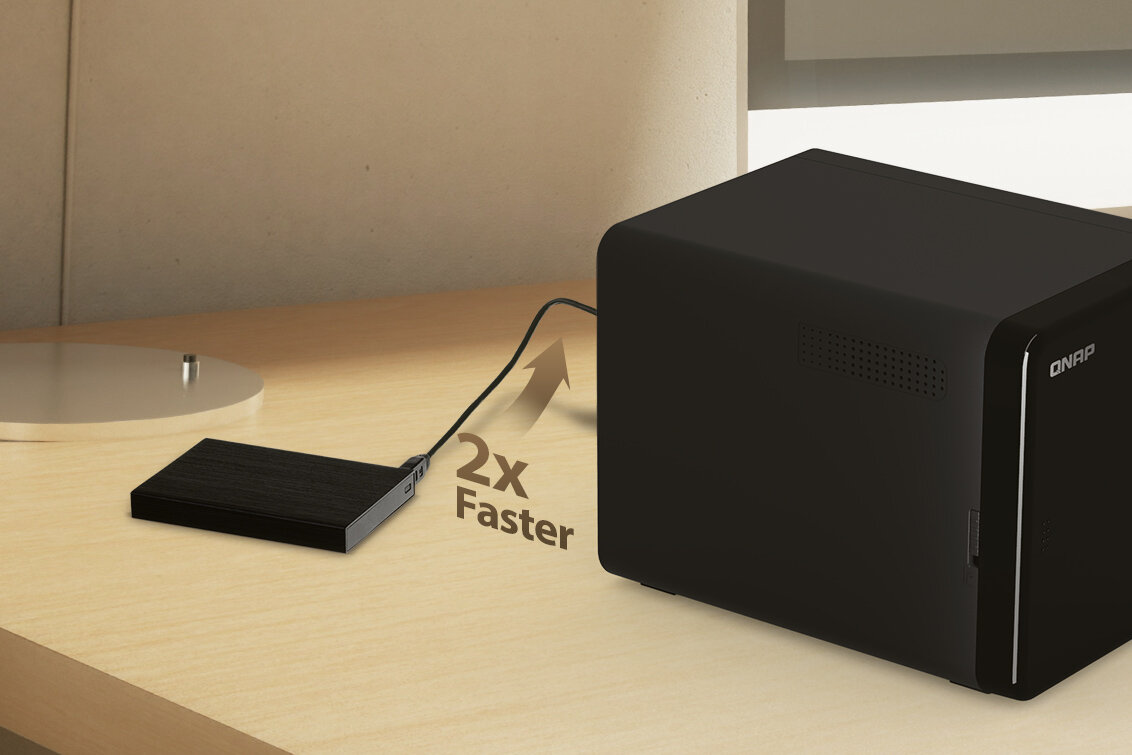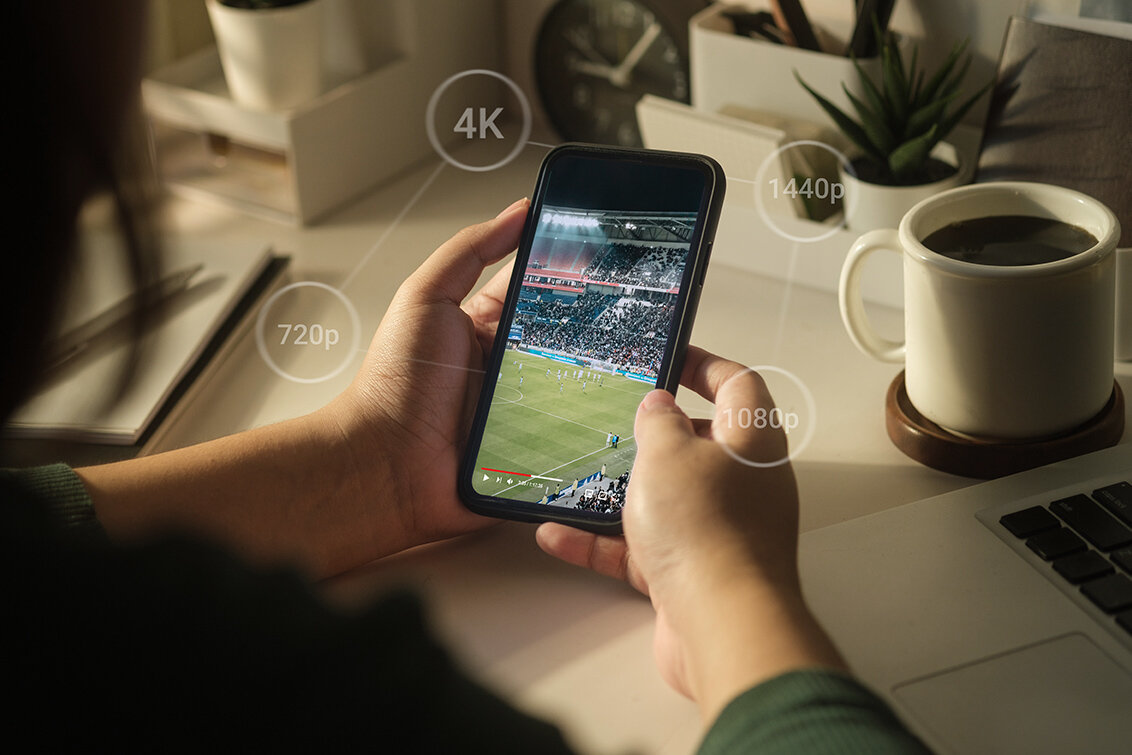 Smoother mobile experience with GPU
Taking a lot of photos with your smartphone? Qfile mobile app will help you free up space by automatically backing up photos to the TS-464. With Intel® UHD Graphics, the TS-464 greatly speeds up converting videos to 1080p / 720p, allowing for smooth streaming to mobile devices over varying mobile network speeds.
Use your NAS like a PC
QNAP's exclusive Virtualization Station enables running multiple Windows®/Linux® virtual machines. By connecting a keyboard, mouse, and HDMI monitor, you can easily use the TS-464 as a PC.
Extend hardware warranty up to 5 years
The TS-464 is backed by a 3-year warranty at no additional cost. You can also purchase a warranty extension that extends your warranty coverage up to 5 years.