Description
Realtek RTD1296 Quad-Core 1.4 GHz CPU
Uses 2 GB DDR4 – 40% more efficient
Superfast 2.5-Gigabit Ethernet
Enjoy, download, upload and stream content with 4K transcoding.
Supports Wake on LAN and Wake on WAN
New Rose Gold logo
Tool-free installation
---
All New Hardware – Same Great Case
2.5-Gigabit Ethernet – More than twice the performance of Gigabit
Realtek RTD1296 Quad-Core CPU at 1.4Ghz
DDR4 RAM – 40% more efficient
High performance, 4K decoding
Supports Wake on LAN and Wake on WAN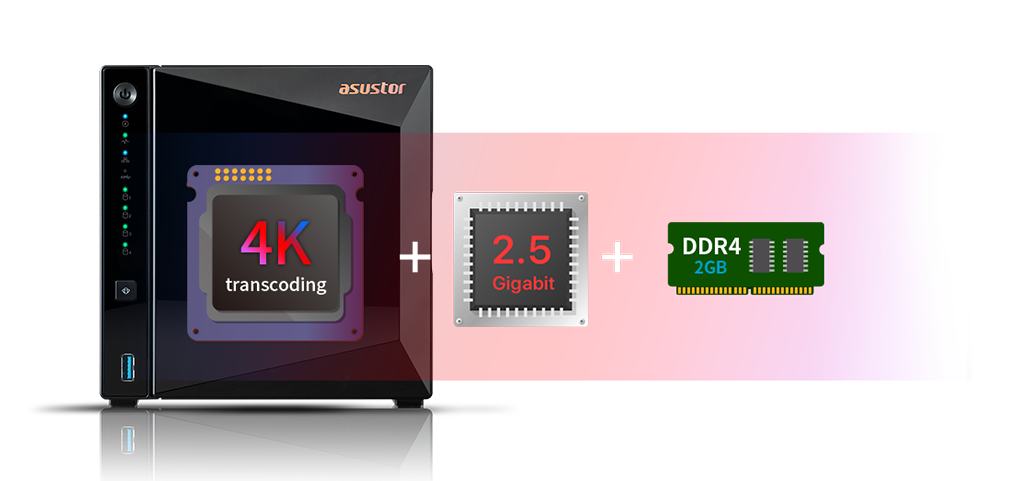 ---
Realtek Quad-Core CPU and DDR4 RAM
The Drivestor 2 Pro and Drivestor 4 Pro are equipped with a Realtek RTD1296 1.4GHz Quad-Core 64-bit CPU. Transcode, stream and play multimedia in 4K, transfer files and easily multitask with the Drivestor Pro series. The Drivestor Pro handles multitasking with ease by utilizing its 2 GB of DDR4 memory ensuring that virtually any task on an ASUSTOR NAS is executed smoothly.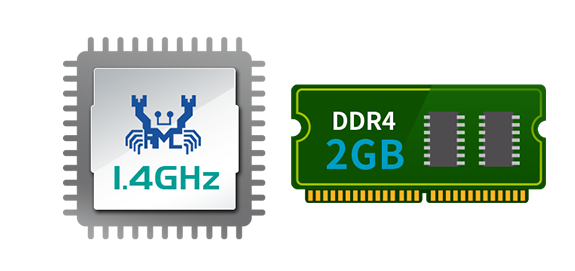 ---
2.5-Gigabit Ethernet – Double Speed
The Drivestor 4 Pro, despite being extremely affordable contains 2.5-Gigabit Ethernet and more than doubles the performance of comparable Gigabit-class devices.